How to Choose the Best Water Filtration System
The benefits of filtered water are wide ranging and can protect you and your family from dangerous contaminants. Whether you want to enjoy fresher tap water or you're concerned about your area's water supply, a water filtration system is a wise investment that can offer peace of mind. Selecting the right water filtration system for your home can be a big investment, so it's important to take time to understand the differences in systems to determine which will be the best fit for you and your family. There are several factors to consider when choosing a system — read on to find out how to choose the best type of water filtration system for you.
What Should I Look for in a Water Filter System?
First, Understand What's in Your Water.
If you're wondering how to choose a water filter system, the very first step is to determine what's in your water. There are several common contaminants that households across the country struggle with — whether they are aware or not. If your water smells bad, leaves stains or simply just doesn't taste good, you may have some level of contamination. To get a better idea of your area's quality of water, type in your zip code in this database from the Environmental Working Group for detailed results.
If you already know your water simply smells and tastes too much like chlorine — a common issue for households running on municipal water supplies — a basic under sink filtration system or refrigerator filter (wherever you get your drinking water from) will do the trick. Read more on these systems below.
However, if you have sand, sediment or a contaminant such as lead that's a more serious threat, the best type of water filtration system for you must eliminate the danger of water contamination, and you'll need to select a more thorough option. If you live near fracking operations, mines or areas notorious for pollution and industrial run-off, you should consider having your water tested to verify what's going on.
Once you have a better understanding of what's in your water, there are two categories of water filtration systems to choose from.
Interactive Shopping Guide
Use this interactive guide to find the right water treatment system for your home.
Get Started
Under Sink Water Filtration Systems
This category offers many options for targeted, thorough filtration and is the best drinking water filter system for those who want better-tasting water or have concerns about serious contamination issues in their kitchen or bathroom. Under sink filtration systems eliminate the smallest of water contaminants, which make them a perfect choice for households with the most common to the most severe contaminants such as lead, sediment, chlorine or even polyfluoroalkyl substances (PFAS).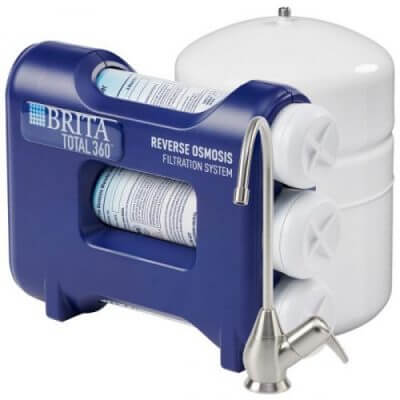 Another major perk of under sink filtration systems is that they allow homeowners to save money if they've been relying on bottled water. If you're looking to cut back on costs by eliminating bottled water, an under sink filtration system is a great choice. It's also much more environmentally friendly!
Under sink systems vary in their levels of filtration. For the most thorough option available, a reverse osmosis water filtration system is your best bet. Reverse osmosis filtration systems work by filtering water through a pre-filter, and then through a membrane. This process results in two solutions of water: the contaminated water that is flushed away and the fresh water that's clean and ready for consumption.
For households with more moderate levels of contamination, a dual-stage (or two-stage) water filtration system makes a great option. These systems are effective at reducing contaminants such as lead, microbial cysts, sediment and chlorine and require two internal filters.
Finally, offering another stage of filtration, three-stage systems powerfully reduce up to 99% of lead, chemicals, bacteria, viruses and pharmaceuticals from water. This is a perfect choice for households that want an extra layer of filtration but aren't concerned about contaminants such as PFAS that a reverse osmosis system would remove.
Whether you choose a single-stage, dual-stage, three-stage system or an advanced reverse osmosis water filtration system, these options are generally compact and fit neatly under your sink, as the name suggests. Most systems include a separate faucet from which you can access the clean, filtered water.
Shop Water Filtration Systems
Choose from the best selection of top-brand water filtration systems.
Shop Now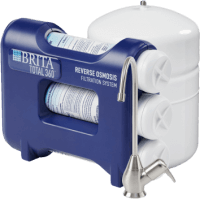 Whole Home Filtration Systems
Wondering how to choose a water filter system, but don't need the targeted treatment of an under sink system? Whole home systems, as you might have guessed, filter your entire home's water supply. They are a great option for homes with larger contaminants such as sand, sediment, iron or chlorine taste and odor. Sand, sediment and iron are all contaminants that can negatively affect appliances around your home, and iron can leave unsightly stains. So, investing in a filtration system that can stop these contaminants before they can wreak havoc on your home will save money in the long run.
Whole home filtration systems connect to your house's main water line, allowing water to pass through the system's internal filter before moving along to your appliances. Depending on your area's quality of water, you'll need to replace the system's filter every six months, and the design of most systems allow for quick, clean and easy replacements. There are also maintenance-free models that include a lifelong filter which never needs to be replaced.
Shop Whole Home Water Filtration Systems
Choose from the best selection of top-brand water filtration systems.
Shop Now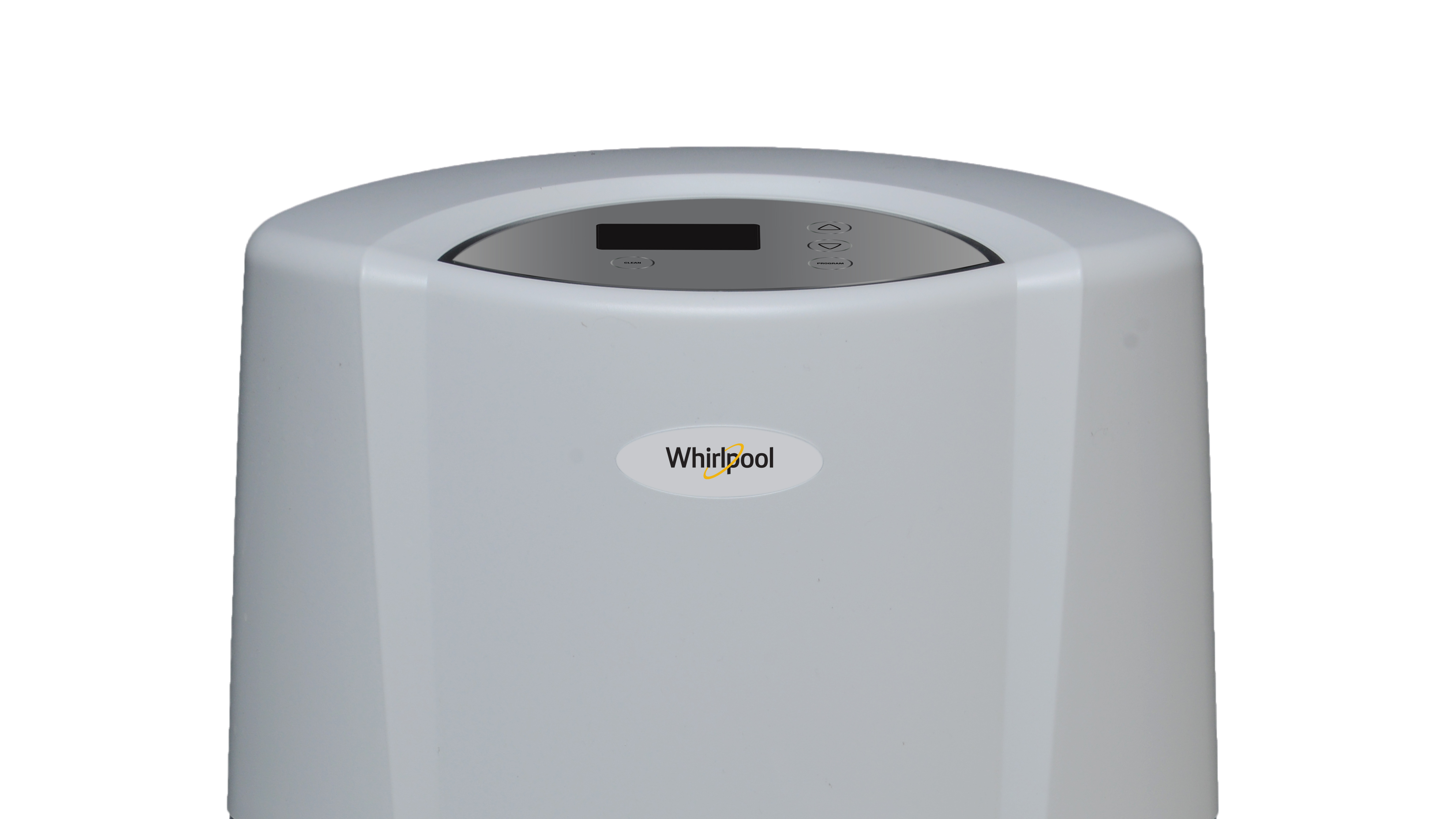 Find the Best Water Filtration System for Your House.
Ultimately, the best drinking water system for your house comes down to what your goals are for your water. It'll also depend on your household size, budget and whether you're looking for a softening solution as well. EcoPureHome offers a variety of water filtration systems for households of all sizes. Find the system that's right for your home and experience all the benefits that filtered water has to offer.
Still not sure?
Use the interactive Guided Shopping Tool to get more answers and figure out what you need.
Get Started