My Kenmore Water Softener Needs Replacing … Now What?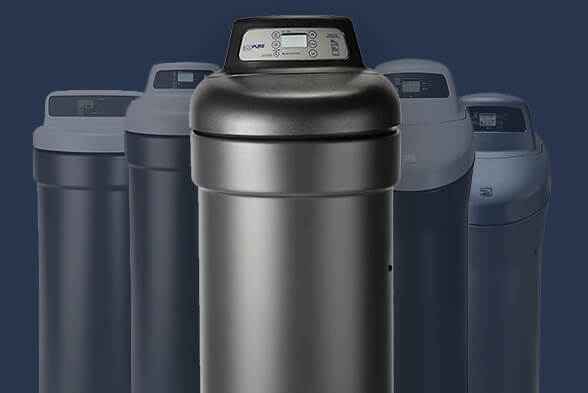 As production of Kenmore products comes to a halt with the news of parent company Sears' bankruptcy, you may be wondering what to do when it's time to replace your trusted Kenmore home appliances. Fortunately, if you've come to rely on a Kenmore water softener, you'll have a quality option to turn to when that time comes. EcoPure offers three models of water softeners that are exact-fit replacements for discontinued Sears Kenmore softeners — a perfect option if you need your unit to fit the dimensions of a storage closet.
Which models of Sears Kenmore water softeners are compatible with EcoPure's systems? Any of the Kenmore models below are exact-fit replacements with the EP31, EP42, EPHS.
340700MC, 340752MC, 342802V2, 348320, 348321, 348420, 348460, 348470, 348471, 348491, 348512, 348541, 348570, 348571, 348751, 348812, 348832, 383000, 383060, 393060, 383500, 383560, 393560, 386200, 388110, 388150, 388160, 388170, 388180, 388200, 388250, 388251, 388260, 388270, 388280, 3483400, 3484400, 3485400, 3488003.
Product dimensions for the Kenmore models above and featured EcoPure water softeners
D 16.5 in
W 19.75 in
H 47.75 in
If your Kenmore water softener is showing signs of decreased performance, take a look at the compatible EcoPure softeners to evaluate and find the best fit for your home.
---
EcoPure 31,000 Grain Water Softener (EP31)
The EP31 is a reliable softener that's a great choice for households of 1-4 people. This model will reduce water hardness of up to 95 grains per gallon, making it an extremely effective solution for families who have struggled with effects caused by hard water. If your water comes from a well and has a high level of iron, this water softener will also help to remove levels of iron up to 8 parts per million.
---
EcoPure 42,000 Grain Water Softener (EP42)
With a slightly higher grains-per-gallon level rating than the EP31, the EP42 is a perfect option for Kenmore water softener owners who live in a household of 1-5 people. You can rely on the EP42 to remove water hardness of 110 grains per gallon, higher than many competitor models. It also removes iron levels up to 11 parts per million. If your household has grown since you last purchased a water softener, or you are in search of a perfect replacement for your Kenmore, you can trust this model to provide soft water for years.
---
EcoPure EPHS Whole Home Hybrid Water Softener & Filter in One
Tackle two water issues at once with the EPHS water softener and filter hybrid. If you're a Kenmore water softener owner who wants to add another tool to ensure your water is both soft and clean, this is the system for you. The EPHS is a good fit for households of 1-5+ people and has a high level of water hardness removal of 100 grains per gallon.
In addition to its powerful softening capabilities, the EPHS's filtration component reduces common contaminants including lead, sediment, calcium, magnesium, manganese iron and chlorine.
---
What Else You Need to Know About Replacing Your Kenmore Water Softener
Since your new EcoPure softener shares exact dimensions with your Kenmore unit, the installation process will only take a few minutes — no need to call the plumber or change the water lines.
When you're ready to install your new water softener, hold on to the bypass valve from your Kenmore water softener system as it will be an exact fit with your new EcoPure softener.
However, if your old bypass valve is in poor condition (or you already tossed it), you can order a new valve directly from EcoPureHome.
---
After you have all the equipment necessary, it'll only take a few minutes to replace your softener.
Follow these steps:
1. Shut off your main water supply line
2. Disconnect your Kenmore softener from the water line
3. Set the bypass valve in place
4. Reconnect the clips of your new water softener, ensuring the valves are connected to the correct water lines
5. Fill the new system with salt
6. Plug into a power supply
After you've set up and plugged in your new softener, all you have to do is sit back and enjoy the benefits of your new system.